Hay Festival has unveiled its ambitious free events programme live and online for Hay Festival Europa28, 6-9 October, in which 28 acclaimed women writers, journalists, artists, scientists and entrepreneurs – one from each EU country, plus the UK – will discuss and debate their visions for the future.
Run in partnership with the European Short Story Festival and Academy of Applied Arts International University of Rijeka, Hay Festival Europa28 will feature panel discussions, readings, film screenings and performances live from the European Capital of Culture Rijeka 2020 and Zagreb, Croatia, and online at hayfestival.org/europa28, covering issues from migration and rising nationalism to the continent's response to Covid-19, and what it means to be 'European'.
A series of Hay Festival Classics broadcasts will spotlight events from the Festival's archive, including sessions with writers Zadie Smith, Leïla Slimani and Nobel-Prize winner Olga Tokarzuck, plus a live appearance from one of the project's biggest champions, Turkish-British novelist Elif Shafak.
Alongside the public programme, workshops and events will take place in Rijeka's libraries and Rijeka University, while young people across Europe have been invited to participate in the project via the EUNIC network by sharing their own visions for the future. Find out more at https://www.eunicglobal.eu/projects/eunc-croatia-european-visions-competition.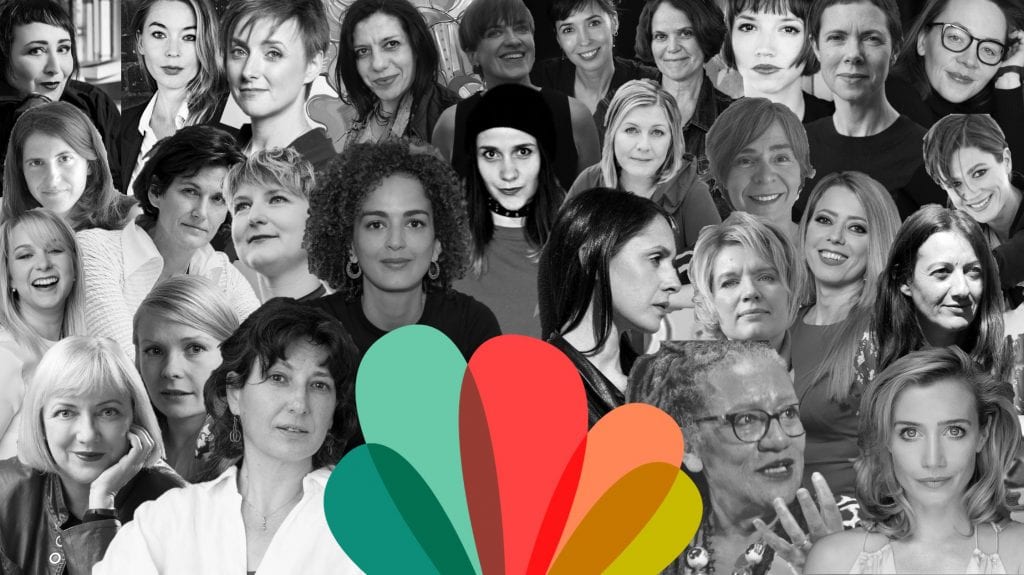 Explore the full programme and register for the free sessions now at hayfestival.org/europa28.
Hay Festival Europa28 aims to provide a space beyond Europe's traditional centres of power in which ideas for Europe's future can be shared and discussed, amplifying the voices of women. The project began earlier this year with the publication of Hay Festival Europa28: Visions for the Future in the UK, Spain and Croatia, a collection of their work that forms the basis of the upcoming sessions.
Cristina Fuentes, Hay Festival international director, said: "In these challenging times for the world, we are delighted to present Hay Festival Europa28, a free platform for discussing and engaging with ideas for tomorrow. While the project aims to pull insights from the most notable experts and practitioners in their fields, it also seeks to highlight the persistently diminished and under-represented contribution of women in these areas. Join us live and online."
Roman Simić, artistic director of the Festival of the European Short Story (FESS), said: "If over 19 years of FESS there was a time in which we needed visions for the future, it is now. In many ways 2020 has changed the Hay Festival Europa28 project as well; as we all look to the world of tomorrow, the project resonates in new ways, posing questions and offering answers which we need globally. The necessity of change and the wisdom of setting direction, finding ways and adapting to new conditions in which we live, work and create, the need for understanding and accepting differences, compassion… All of this is echoed in the words and works of writers that will inhabit Rijeka and Zagreb stages in October, whether in person or online. Thanks to them, I am certain that the Hay Festival and FESS collaboration in Croatia will offer new visions, models and possibilities of closeness."
Irena Kregar Šegota, Director of Rijeka 2020, said: "We are extremely proud that the Hay Festival and FESS are part of the European Capital of Culture program in Rijeka. Writers embody the precious opportunity to imagine the future, a world in which we could or would like to live. This 2020 has shown how fragile reality is to us and how much it means to have confidence in the energy of people, artists, organisers. Because of that trust, optimism and not giving up, this festival is happening, which offers us much more than literature. It offers us visions of the future that we can build, that we can fear, that awaken our imagination and make us alive."
Introductory film series presenting an overview of the project and the discussions.
PROGRAMME IN DEPTH
Four live events launch the Hay Festival Europa28 anthology in Zagreb and Rijeka, 6-7 October, with discussions and readings featuring Bosnian poet Asja Bakić; Irish actress Lisa Dwan; Slovenian philosopher Renata Salecl; Czech director, activist and journalist Apolena Rychlikova; Swedish writer Karolina Ramqvist; Finnish playwright Saara Turunen; and Danish author and activist Janne Teller.
Live-streamed panel discussions tackle some of the biggest challenges and opportunities facing Europe today from multiple perspectives: Italian science writer and broadcaster Silvia Becivelli, British social activist and writer Hilary Cottam, and German technology strategist Yvonne Hofstetter look at the potential of technological innovation; Latvian essayist Nora Ikstena, Greek activist Sofia Kouvelaki and Maltese journalist Caroline Muscat explore the rise of nationalism; Belgian writer and journalist Annelies Beck, Estonian short story writer Maarja Kangro and Lithuanian entrepreneur Žydrūnė Vitaitė explore the state of European politics; Spanish historian Edurne Portela, Dutch afro-Surinamese anthropologist Gloria Wekker and Austrian playwright Julya Rabinowich discuss the many faces of European nationalism; and Hungarian author Zsófia Bán and Polish director Bronka Nowicka talk to Croatian writer and poet Željka Horvat Čeč about the way migrants have shaped Europe's history.
A series of Hay Festival Europa28 lectures sees some of the project participants explore their ideas in more detail featuring Luxembourgish artist Carine Krecké, Portuguese author Ana Pessoa, Armenian-Cypriot poet and short story writer Nora Nadjarian, and Slovakian director and actress Tereza Nvotova. Plus, one of the project's biggest champions, Turkish-British novelist Elif Shafak, discusses her Booker Prize-shortlisted work, 10 Minutes 38 Seconds in This Strange World and reflects on the role of writers in this time of global crises.
A special screening of The Limits of Work, a new documentary from Czech filmmaker Apolena Rychlíková, takes place online, exploring working conditions at the worst-paid jobs in the Czech Republic. Meanwhile, Polish director Bronka Nowicka presents her film series, Screening of Narratives,
Hay Festival Classics revisits a series of unforgettable events from different Hay Festival editions, with some of the most outstanding guests on the contemporary international scene: French novelist Leïla Slimani talks to human rights lawyer Philippe Sands about her bestselling novels Lullaby and Adèle; Nobel Prize-winner Olga Tokarczuk, the Polish novelist, essayist, dramatist, poet and psychologist, talks about her masterpiece, Flights; and British writer Zadie Smith discusses Feel Free, a book that combines autobiographical elements with commentary on contemporary culture.
HAY FESTIVAL EUROPA28: VISIONS FOR THE FUTURE OF EUROPE
FULL LIST OF PARTICIPANTS
Asja Bakić – poet, writer, translator (Croatia)
Zsófia Bán – writer, critic, scholar (Hungary)
Annelies Beck – writer, journalist (Belgium)
Silvia Bencivelli – scientific journalist (Italy)
Hilary Cottam – entrepreneur, activist (UK)
Lisa Dwan – performer, director (Ireland)
Yvonne Hofstetter – lawyer, essayist (Germany)
Nora Ikstena – essayist (Latvia)
Maarja Kangro – poet, translator (Estonia)
Kapka Kassabova – poet, writer (Bulgaria / UK)
Sofia Kouvelaki – activist (Greece)
Carine Krecke – artist (Luxembourg)
Caroline Muscat – journalist (Malta)
Nora Nadjarian – poet, writer (Cyprus)
Ioana Nicolaie – author (Romania)
Bronka Nowicka – director, screenwriter, poet (Poland)
Tereza Nvotova – director, actress (Slovakia)
Ana Pessoa – author (Portugal)
Edurne Portela – author (Spain)
Julya Rabinowich – writer, painter, interpreter (Austria)
Karolina Ramqvist – writer (Sweden)
Apolena Rychlikova – film-maker and journalist (Czech Republic)
Renata Salecl – philosopher, sociologist (Slovenia)
Leïla Slimani – author (France)
Janne Teller – author, activist (Denmark)
Saara Turunen – playwright, director, author (Finland)
Zydrune Vitaite – entrepreneur, economist (Lithuania)
Gloria Wekker – anthropologist (Netherlands)
Visit hayfestival.org/europa28 to find detailed biographies of the participants.
The project is co-funded by Creative Europe Programme of the European Union through [email protected], which aims to promote an equal, shared presence of women as active agents in the artistic arena, and ran a wide range of cultural activities in different European cities leading up to 2020.
Keep up to date with Hay Festival news by signing up to the newsletter or follow the action live on:
Twitter: @hayfestival / @hayfestival_esp
Facebook: hayfestival / hayfestivalimaginaelmundo
Instagram: @hayfestival
#Europa28
ENDS
Hay Festival is a not-for-profit organisation that brings readers and writers together to share stories and ideas with sustainable platforms around the world. The festivals inspire, examine and entertain, inviting participants to imagine the world as it is and as it might be.
Nobel Prize-winners and novelists, scientists and politicians, historians and musicians talk with audiences in a dynamic exchange of ideas. The Festival's global conversation shares the latest thinking in the arts and sciences with curious audiences live, in print, and online. Hay Festival also runs wide programmes of education work supporting coming generations of writers and culturally hungry audiences of all ages.
In 1987, the festival was dreamt up around a kitchen table in Hay. Thirty-three years later, the unique marriage of exacting conversations and entertainment for all ages has travelled to editions in 30 locations, from the historic town of Cartagena in Colombia to the heart of cities in Peru, Mexico, Spain, and this year to Croatia and the U.A.E. The organisation now reaches a global audience of millions every year and continues to grow and innovate, building partnerships and initiatives alongside some of the leading bodies in arts and the media.
Actor and writer Stephen Fry is President of the organisation; Peter Florence is Director; and Caroline Michel, CEO of leading literary and talent agency Peters Fraser + Dunlop, is Chair of the Festival board.
Coming up…
Hay Festival Segovia, Spain (17-20 September)
Hay Festival Europa28, Croatia (6-9 October 2020)
Hay Festival Arequipa, Peru (5-8 November 2020)
Hay Festival Hay-on-Wye Winter Weekend, Wales (27-29 November 2020)
Hay Festival Medellín, Colombia (January 2021)
Hay Festival Cartagena de Indias, Colombia (January 2021)
Hay Festival Hay-on-Wye, Wales (27 May-6 June 2021)
Hay Festival Querétaro, Mexico (September 2021)